Media
To download a hi-resolution picture or poster:
Click on the picture you'd like to use
Once the picture has loaded, right click and choose "Save As"
Choose where to save the picture
Promotional Pictures
Posters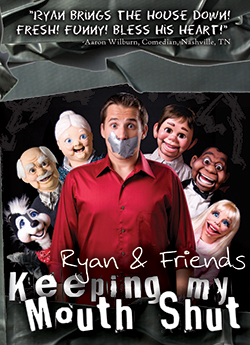 Church Demo:
Corporate Performance:
Suggested Introduction:
Ryan Bomgardner is a full time ventriloquist and comedian. Each year, he performs over 140 shows throughout North America . Ryan's performances range from corporate events and resorts to churches, theatres, cruises, and TV appearances. When he is not performing live, Ryan is a comedy columnist & hosts a regional TV show.
Please get ready to laugh as we welcome… Ryan & Friends!